Simone Agostini was born in Rome on May 12, 1981. After few months he moved to Chieti with his family. When he was 10, he took his first steps into the music world starting with the classic guitar study. For several years he continued the classical studies, until he met the pescarese guitarist Paolo Giordano. Thanks to him, Simone discovered the acoustic guitar world and opened his mind toward it. Getting in these new instrument's sounds and techniques, he performs several times on original compositions as well as on famous guitarists' tunes. Important performances must be mentioned: the opening acts of the Paolo Giordano and Michael Manring concerts, Acousticway 2001 and 2007, Frentanacustica 2006, Settimana Mozartiana (Mozart's week) 2006 and 2007 , the opening act of Franco Morone's gig (Lanciano Blues Festival 2008), Tommy Fest 2010 (London), the opening act of the italian band Modena City Ramblers (Villa Vomano Festival 2010), Six Bars Jail 2010.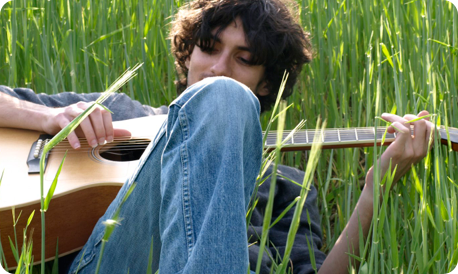 On May 2005, on the occasion of the Sarzana 8th Acoustic Guitar International Meeting, Simone wins the second award of one of the most important Italian competition, the "New Sound of Acoustic Music" (Wilder-Davoli Prize). In 2008 he is the "guitar winner" of Emergenza Acosutic Showcase's European Final (Award 2007-08). On May 2008 he took part in Pierre Bensusan's residential seminar at Château-Thierry (France).
In June 2009 he relaeses his first album "green" published by the italian label fingerpicking.net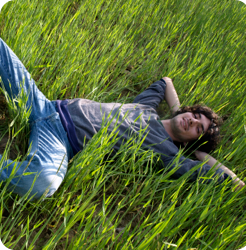 Since summer 2009 Simone began to play and compose also solo greek bouzouki tunes. In early 2010 Simone's geology studies led him to London where he performed in some "historical" clubs and took part in a workshop with the australian guitarists Tommy Emmanuel. On April 2010 Simone played in Florence appearing in the Six Jail Bar official program with guitarists like J. Renburn e P.Bensusan.
In the 2011 shoot the A25 official video directed by Sebastiano Bontempi, with the italian actress Anna Ferzetti.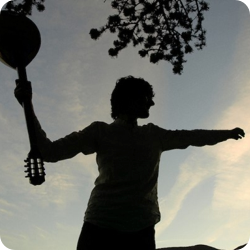 In 2012 Simone attended the International Film Music Lab at the Centro Sperimentale di Cinematografia (CSC) in Rome under the artistic direction of M°Ennio Morricone. Between Autumn 2012 and Spring 2014 he composed several sountracks and some of his music is licensed for several music libraries and Broadcast editors including RAI and MEDIASET.
On November 2014 he published his second recording MAKA under the music label protosound records.
After 8 years in United Kingdom, Simone is now back to Italy looking forward for new musical adventures.